Shopping at Jacqueline
We are so excited to be able to help you find the perfect dress !
Please make an appointment to shop with us!


Safety is our #1 Priority for our clients and our sales staff. COVID-19 has changed the way we all do business and the changes noted below apply to all of us to ensure everyones safety.
*******
Appointments are required to try on dresses.
We respectfully require that each client be accompanied by only one guest over the age of 12.
As always, all prom shoppers must be accompanied by their own parent or guardian over 21.
At this time, no children under the age of 12 may be admitted to the salon.
We cannot accomodate any groups.
If you or anyone that lives with you is not feeling well, please reschedule your appointment for another date.
*******
Appointments last 45 minutes. Please arrive on time as we cannot extend your time if you arrive late.
*******
We ask that the client and guest stay in the designated area and not browse thru stock. Your stylist will bring selections to you from which you may select dresses to try on.
*******
No food or drink is allowed into the store.
If you would like to make an appointment, please click here .
Credit card information will be taken, however, your credit card will not be charged unless you do not show or do not cancel your appointment 24 hours prior. We are working with limited staff.
If you do not show or cancel 24 hours in advance a $25 inconvenience fee will be charged to you.





WHAT ARE SOME OF THE THINGS WE ARE DOING TO KEEP EVERYONE SAFE?
Our entire team is healthy and ready to take care of you! We continue to follow applicable occupational health and safety regulations, every day – regardless of season or sickness. A few of our sanitation and cleaning measures are detailed below.

Common areas are frequently wiped down with disinfectant
Employees are instructed to follow CDC best practices, such as frequent hand washing, to keep themselves and others safe.


WHAT IF A STAFF MEMBER OR YOU ARE ILL OR HAVE BEEN EXPOSED TO SOMEONE WHO IS SICK?
Staff must remain home if they are ill or have had contact with someone who is ill. If you or someone you've been in contact with is feeling unwell, sick, or recovering from illness but still exhibiting outward symptoms (e.g., sniffling, runny nose, coughing), we respectfully request do not come to the store/
Please know our commitment to a clean environment will always remain important. Stay in the loop for any changes and announcements by checking our social media outlets.
Thank you for your continued support.
Jacqueline




10/31/20
HAPPY HALLOWEEN! Sherri Hill Style#53473




10/29/17
Jacqueline will be featured in an episode of the new Bravo Show "Sell It Like Serhant". The show, set to air in spring of 2018 stars Ryan Serhant of the hit TV show, Million Dollar Listing New York. Ryan spent two days in the store filming with store owner Jacqueline DiPietro and two of her key employees, Jill Cooperman and Maddy Goldberg. What a fun time it was! Many of our fabulous customers were present during the filming as well. We can't wait to see the end result when the episode airs this coming spring!

Jacqueline DiPietro and Ryan Serhant



The cameras were rolling! Sell It!




10/24/2016 : As featured in Manhattan Bride Magazine. The bride wore gorgeous Jovani style 1531 for her wedding day! Taryn you truly were a beautiful bride! We had so much fun working with you and your family. It was a pleasure. We wish you both all the best!


The Wedding of ...
Taryn Lupinacci & Jabari Prince
Their Vendors
Ceremony & Reception: The Metropolitan Room at the Newark Club,
973.242.0658, www.metroroomnj.com
Gown: Jacqueline Eveningwear, NJDress.com




8/24/16
So Excited About our newest product
The Girly Go Garter





8/3/16:
One of our lovely customers, Isabel,in her Tarik Ediz Gown.


11/6/2014: Kelly Pickler at the CMA's wearing Johnathan Kayne. OMG! We love this dress. It is on order and will be arriving in our store shortly.

Chaley Rose in Johnathan Kayne at the 2014 CMA's in Johnathan Kayne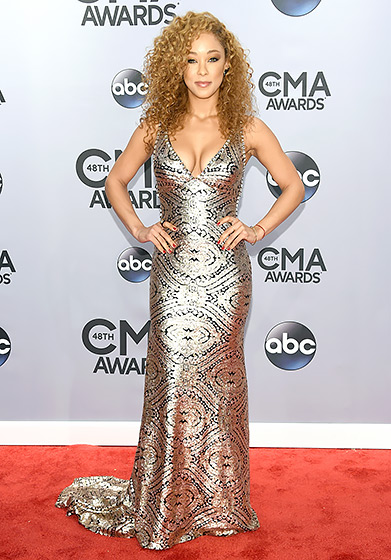 8/18/12: Wow! We just returned from Atlanta and bought the most amazing dresses for Prom 2013. Here is a photo of Abraham Maslavi, owner of Jovani with a group of gorgeous models in Jovani Prom 2013 gowns. They are fabulous. We can't wait for these styles to arrive in the store!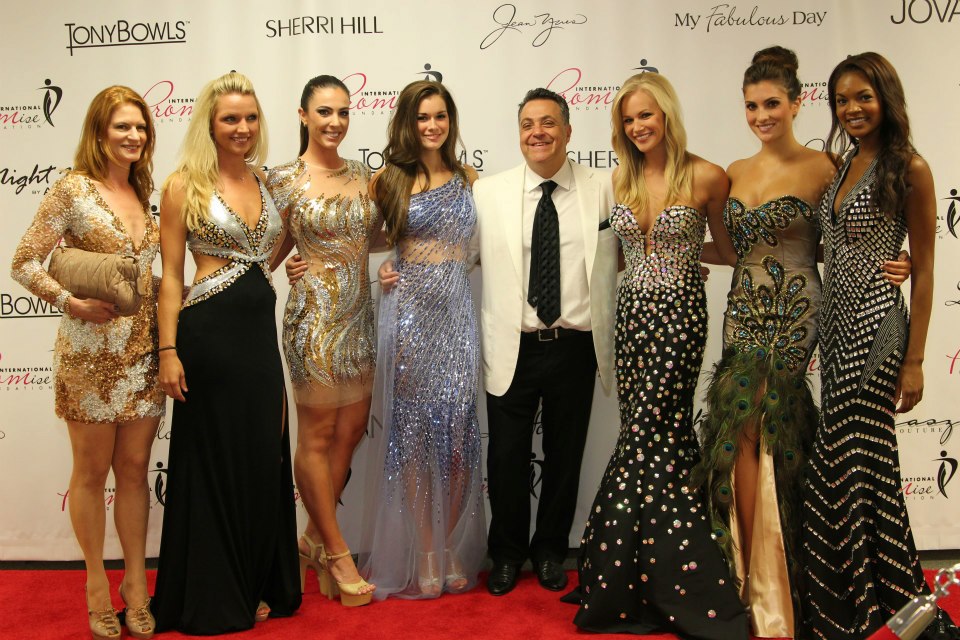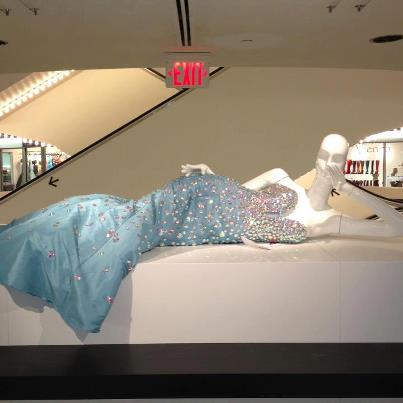 10/11/11: Wow! This magazine cover proves once and for all that no one does special occasion like Jacqueline. Here is Melissa Gorga of Housewives of New Jersey looking absolutely fantastic in this amazing gown from Jacqueline! We love it!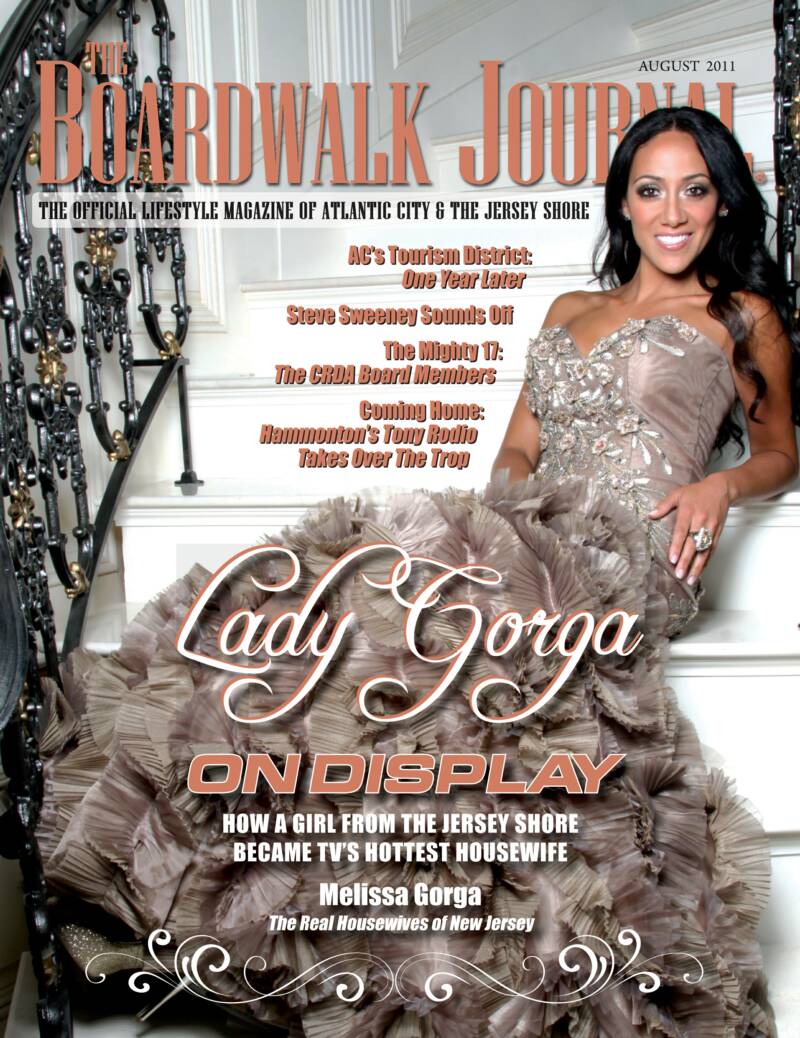 5/26/11: Still going strong with Prom Alterations. The dresses this Prom season have been so fabulous. Sherri Hill fall styles already starting to arrive!
Tomorrow's Already History...

Country Superstar Miranda Lambert made history with NINE Country Music Association Award nominations, the most for any female country music artist, so tomorrow night at the 44th Annual CMA Awards, when she hits the red carpet, all eyes will be on her... and what she's wearing.
We are honored to announce that Miranda Lambert has chosen FOUR custom Sherri Hill dresses on the biggest night of her life (it's her birthday, too!). We have been working with Miranda's stylist to design more than a dozen exclusive looks for Miranda. Tomorrow night she is confirmed to walk the red carpet in a Sherri Hill gown, perform twice in two different Sherri Hill short stunners and cap off her celebration at the CMA afterparty in yet another Sherri Hill design!
You can also expect to see rising star Katie Armiger (below left,wearing Sherri Hill style 2531 on her latest album cover) walking the red carpet in Sherri Hill and maybe even Kelly Clarkson taking center stage in another of Sherri's stunners!